Clean Heels Heel Stoppers. A woman's every day accessory.
Stop your heels sinking into grass and protect wooden floors!
Perfect For: 
- Weddings
- Going to the races 
- Attending the polo  
- Protecting wooden floors 
- Protecting decking
- Stabilising on gravel paths 
- Avoiding falls on cobbled stones 
- Giving you stability as you walk
and they fit snuggly in your handbag!
As featured on Dragons' Den
Ally Stevenson - Inventor
Ally created a simple solution to the problem all heel wearers face back in 2005. Since then she has won investment from Dragon's Den and her products sell worldwide! 
Deborah Meaden
"They're a must for outdoors when the ground isn't great to walk on, they also help women to move around better in heels and they actually extend the life of the shoe itself."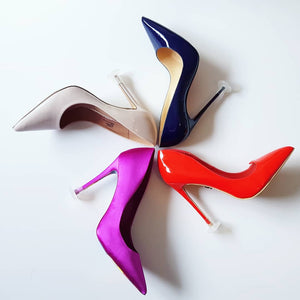 Heel Protection all year round!
You don't stop going out just because it is winter, do you? Indoor or outdoor our Clean Heels Heel Stoppers are a MUST!
Protect your gorgeous heels all year long.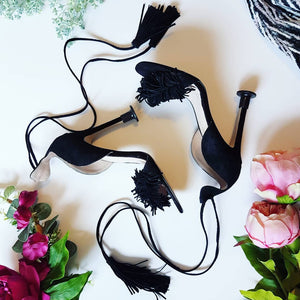 Follow Clean Heels on Instagram!